Deal-ready financial models for biotech companies
We build custom financial models to help you communicate your value and make strategic decisions. It's like having an investment banker in your pocket.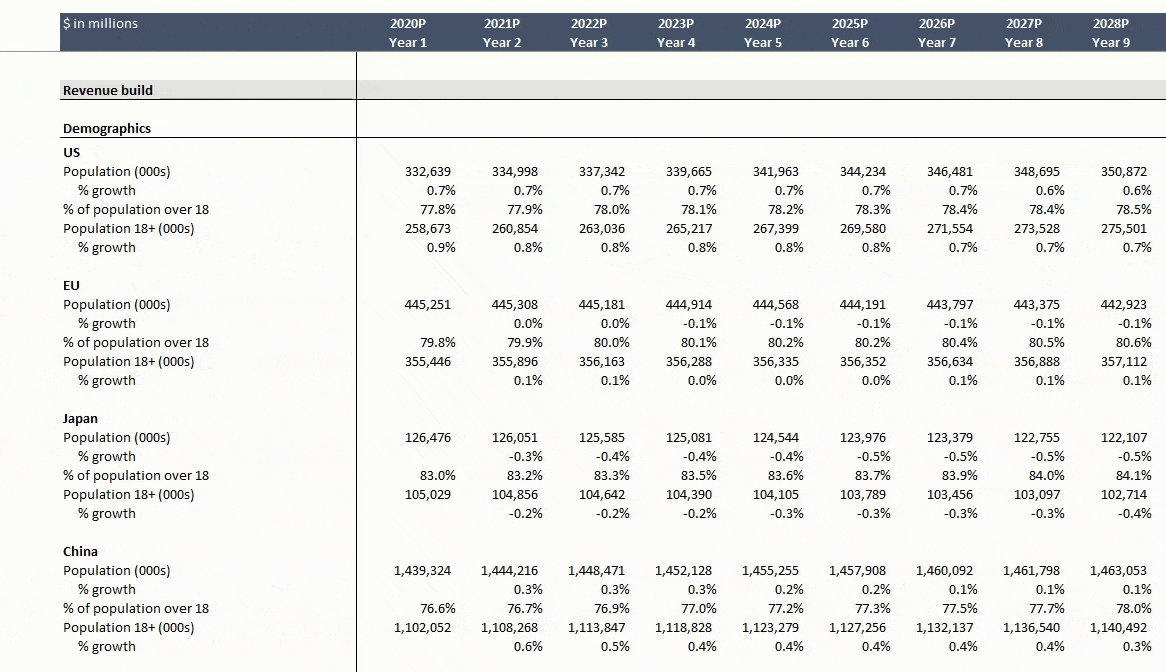 Trusted by leading biotech companies
We have over a decade of experience conducting financial analysis and due diligence for investment banks, venture funds and biotech companies. We've built models that drive real-world impact for top biotech companies and financial firms, including:
Custom projects that fit your working style
Need a dynamic model to help you navigate a major strategic decision? A comp set to support your valuation discussions? Or a fully vetted three-statement model supported by KOL interviews and quantitative market research? Whatever you need, chances are we've done it before.
Learn how we can help
Dynamic models built for biotech
Detailed revenue builds
Easily switch between incidence- and prevalence-driven builds. Quickly add additional products, or new indications for existing products. Change peak penetration and generic erosion without breaking a sweat (or the model).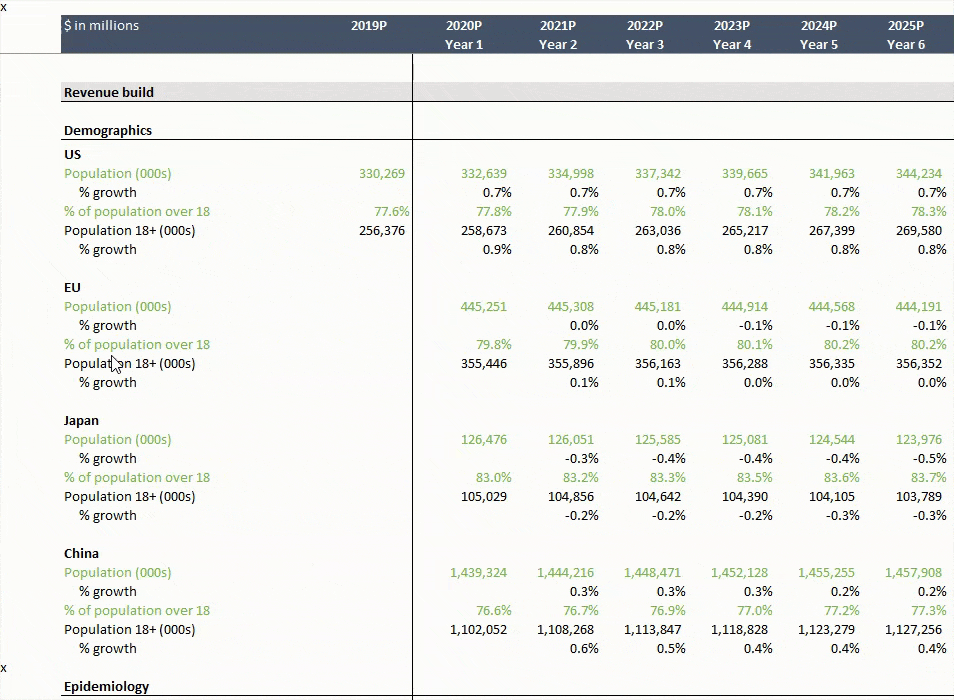 Seamlessly compare complex partnering scenarios
Compare complex biobucks-deals with a single click. Model partnerships by geography or product. Trigger partnerships based on R&D stage, revenue level, or year.

Dynamic probability adjustments by R&D phase
See when your business creates the most value -- and develop a strategy to capture that value.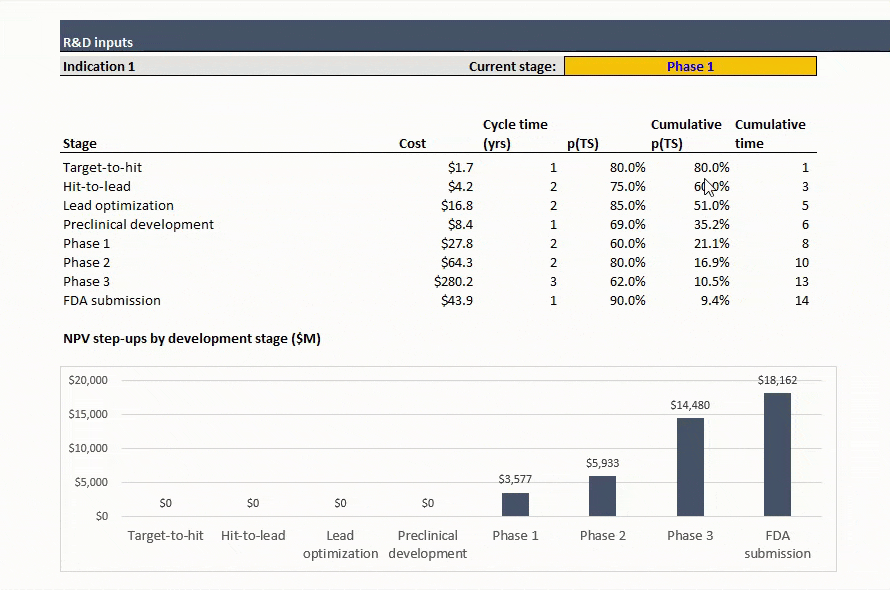 Assumptions that stand up to scrutiny
A model is only as good as the assumptions that drive it. We can plug your market research data into our models, or we can do research for you -- from KOL interviews to physician surveys to our proprietary deals database.
Quality is paramount
When making big decisions, you can't afford mistakes. We've been building deal-tested models for over a decade and understand the importance of attention to detail.
Make the big decisions with confidence
A rigorous, robust model is a high resolution window into your business and a map for navigating uncertain markets. We've built models to support venture investments, M&A deals, and nine-figure capital allocations. Make your next strategic decision with confidence.
Contact us to schedule a brief introductory call to help us understand your business needs.
Schedule an intro call with us