A biotech financial model that works like magic
See valuation step-ups by clinical stage. Model different global partnering scenarios and instantly see NPV impact. Easily model multiple indications. Toggle between oral and injectable pricing. Model NPV impact of different sales models.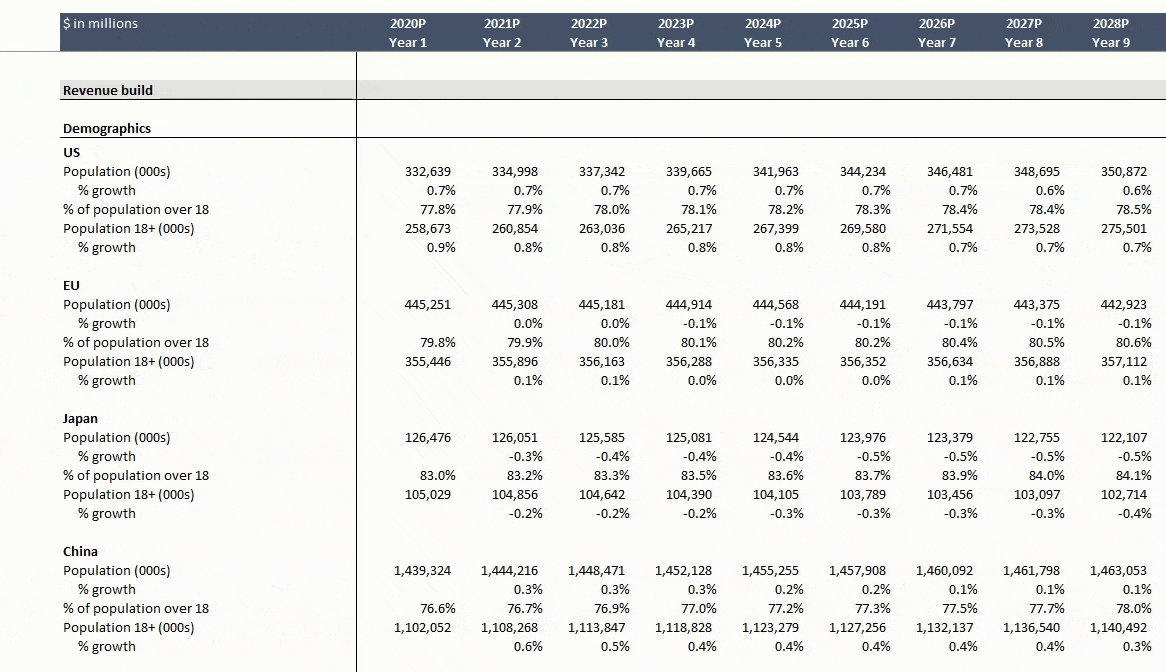 Dynamic models built for biotech
Detailed revenue builds
Easily switch between incidence- and prevalence-driven builds. Quickly add additional products, or new indications for existing products. Change peak penetration and generic erosion without breaking a sweat (or the model).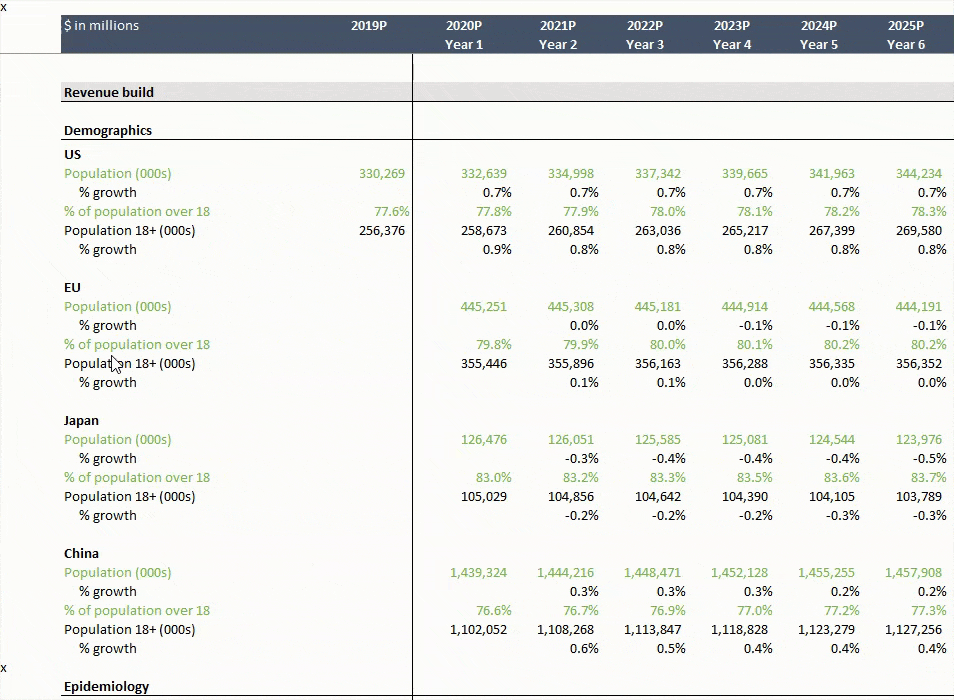 Seamlessly compare complex partnering scenarios
Compare complex biobucks-deals with a single click. Model partnerships by geography or product. Trigger partnerships based on R&D stage, revenue level, or year.

Dynamic probability adjustments by R&D phase
See when your business creates the most value -- and develop a strategy to capture that value.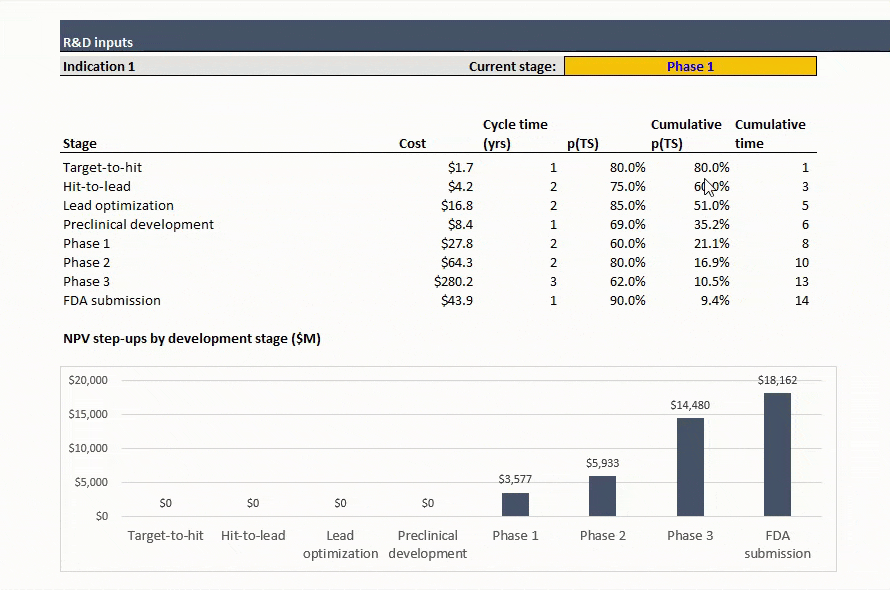 Analyst support
Have questions? Want a new feature or functionality? Email us. We can't guarantee we're able to accommodate all feature requests, but if it is a commonly requested item, or if it just makes sense, we'll implement it for you.
No more midnight modeling
If you like debugging models at 3 am, this isn't the model for you.
If you prefer to save time and have confidence that your model works, access our template now.