Find biopharma startups that are raising Series B rounds
Over 100 companies raised a total of $5.1B in Series A rounds in 2018.
Companies typically raise Series B rounds 12-24 months after closing their Series A. Many of the companies that raised Series A rounds in 2018 are likely in the process of raising their Series B.
Series B valuations may be more attractive now than in 2018. Chinese investors led 25% of Series B deals in 2018, but these investors have not been active thus far in 2019.
Access our list of biopharma startups that raised Series A rounds in 2018 to identify companies that may be ready for their next round of funding.
See a sample of the data in the list:

Contact us for pricing or more information
About Bay Bridge Bio
Bay Bridge Bio supports the next generation of biotech entrepreneurs.
We organize free events and educational programs that connect PhD students and postdocs with leading biotech venture funds and experienced entrepreneurs to build relationships, find jobs, and start companies.
We created this database as part of our educational content for grad students and postdocs. We made this data available for purchase based on requests from companies interested in this data.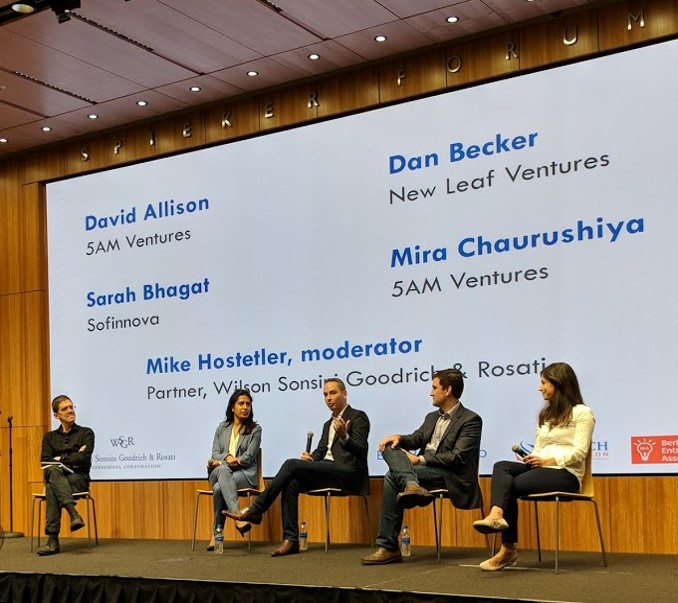 A photo from a VC panel we hosted at UC Berkeley
Get the list of Series B-ready biopharma startups
Contact us for pricing or more information