A new type of biotech company needs a new type of founder
Historically, young founders have built many of the most impactful biotech companies.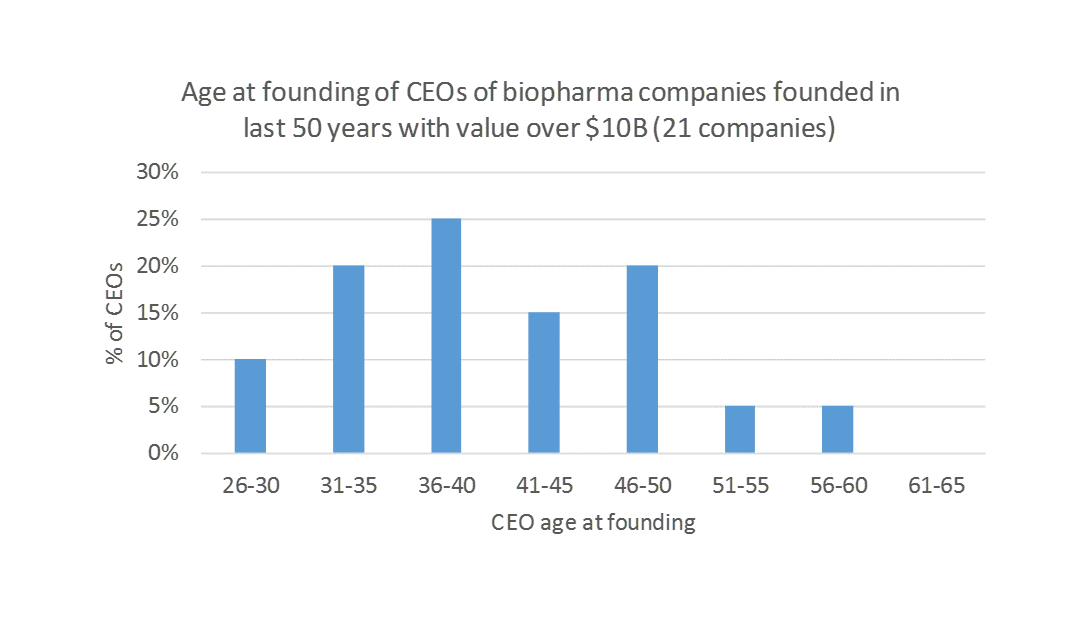 But for the last several years, investors have only funded entrepreneurs with decades of experience at big pharma.
This was a rational choice. The 2000s was a challenging time for biotech, and funding experienced entrepreneurs reduced risk in one of the most challenging periods ever for the biopharma industry.
But the biotech world has changed. Scientific breakthroughs are enabling treatments that seemed like science fiction just a decade ago. Entrepreneurs and investors have figured out how to reduce the risk and cost of drug development with new models of company formation. FDA has been supportive of innovative new medicines. And market-beating returns have attracted many new investors to biotech.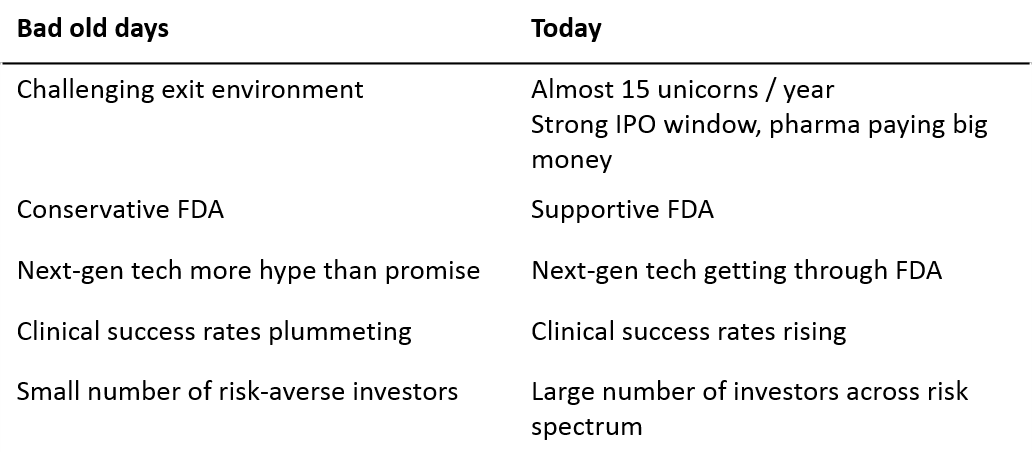 A new kind of biotech startup has emerged. These new companies need a new kind of founder: founders with technical expertise in the latest therapeutic technologies, a focus on meaningful therapies rather than me-too medicines, and an open-minded perspective on how to sustainably and responsibly bring medicines to patients whose lives depends on them.
But the path to entrepreneurship in biotech is daunting. The software startup playbook doesn't apply to companies that don't want to "move fast and break things" when it comes to human health. The biopharma industry is one of the most complex and opaque in the world. And science in an industrial setting is different than academic science.
These obstacles to entrepreneurship are real, but they aren't immovable. Bay Bridge Bio's mission is to help aspiring founders remove these barriers to entrepreneurship and unlock the potential of a new generation of biotech founders.
About Bay Bridge Bio
My first experience with biotech entrepreneurship was co-founding a company while working for a biotech venture fund in 2013. I had no idea what I was doing, but was surrounded by a supportive team of experienced scientists, clinicians and businesspeople with decades of experience bringing drugs to market.
I was lucky to be working at a fund that had these connections. But I knew a lot of people who had the potential to be incredible entrepreneurs and investors, but lacked access to the networks they'd need to get started.
Networks can be built. Experience can be gained. These should not prevent talented people from getting a chance to realize their entrepreneurial potential.
Bay Bridge Bio's goal is to help scientists and entrepreneurs access the networks and resources they need to get jobs and start companies.
We currently offer the following services:
Biotech Startup School: a free online program on how to start a biotech startup, featuring lectures and panel discussions from leading biotech entrepreneurs and VCs.
Consulting services: get industry experience and build your network through paid consulting projects with investors.
Our blog: we publish data-driven content to help investors and entrepreneurs understand what's important in the industry. Our content has been featured in Endpoints News and STAT News.
Reports: we sell in-depth reports on trends in biotech, science and venture capital.
We are creating additional resources for founders, and are always happy to help in any way we can. Contact us if we can help in any way.