Top biotech venture capital funds of 2018
Richard Murphey, 1/5/2018
This is part of a series of posts reviewing the year in biotech. For a comprehensive overview of 2018 biotech venture capital and startups, check out our 2018 biopharma startup report
2018 was the biggest year for biopharma venture funding on record with $17B invested globally into biopharma startups (by biopharma, I mean companies developing FDA-regulated prescription drugs. Biopharma is by far the biggest subsector of healthcare venture capital). It was also a great year for exits, with 46 big venture-backed IPOs and $37B worth of M&A exits.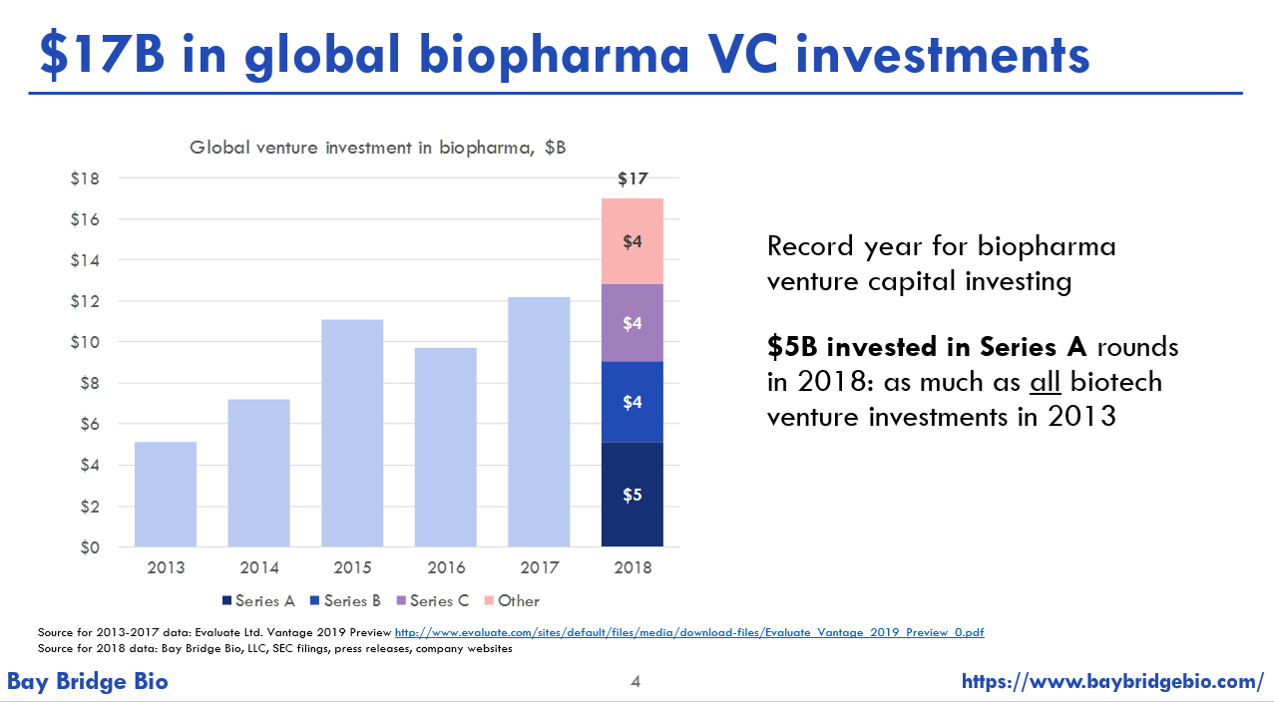 Perhaps most encouragingly, the biggest exits were for companies with life-saving medicines and transformational technology: from AveXis' potential gene therapy cure for the most common genetic cause of infant death acquired for $8.7B four years after Series A to Allogene and Rubius' $2B+ market-cap IPOs for the next generation of cell therapy (Allogene was founded in 2017, Rubius was founded in 2013). The industry now seems to value true innovation more than incremental advances and me-too drugs.
As a result, we're seeing VCs take on more ambitious risk, and fund some really interesting science.

Who's investing?
So who are the VCs behind this? If you aren't in biotech, you probably haven't heard of them.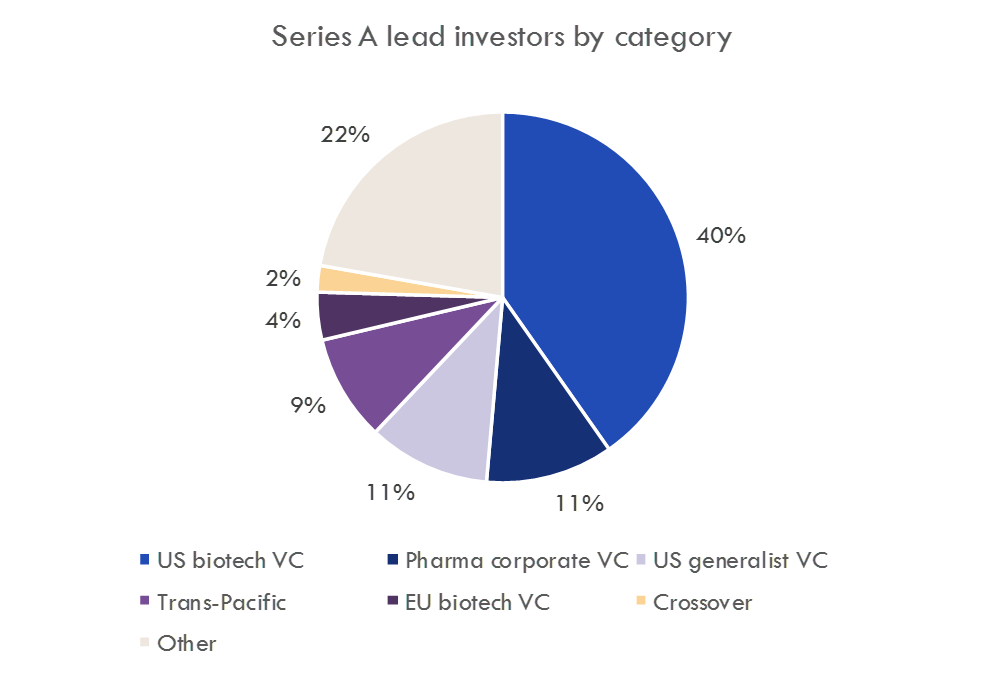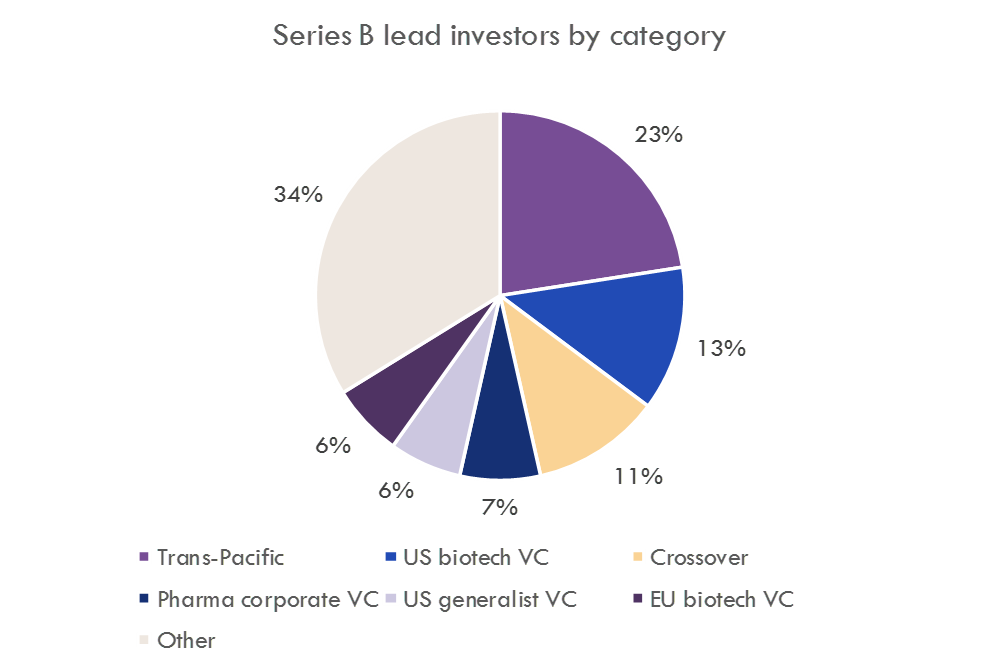 Biopharma is arguably the last, and certainly the largest, bastion of specialist investors. Generalist VCs are becoming more active in "bio", but these are generally focused on providing products or services to pharma rather than selling their own drugs, or using bioengineering for agtech or cleantech applications.
The top Series A investors are also company creators and many of their A investments go to companies they build in-house. They then syndicate out to crossover investors (public equity investors who invest selectively in private markets, often in the last private round), Chinese investors, and corporate VCs.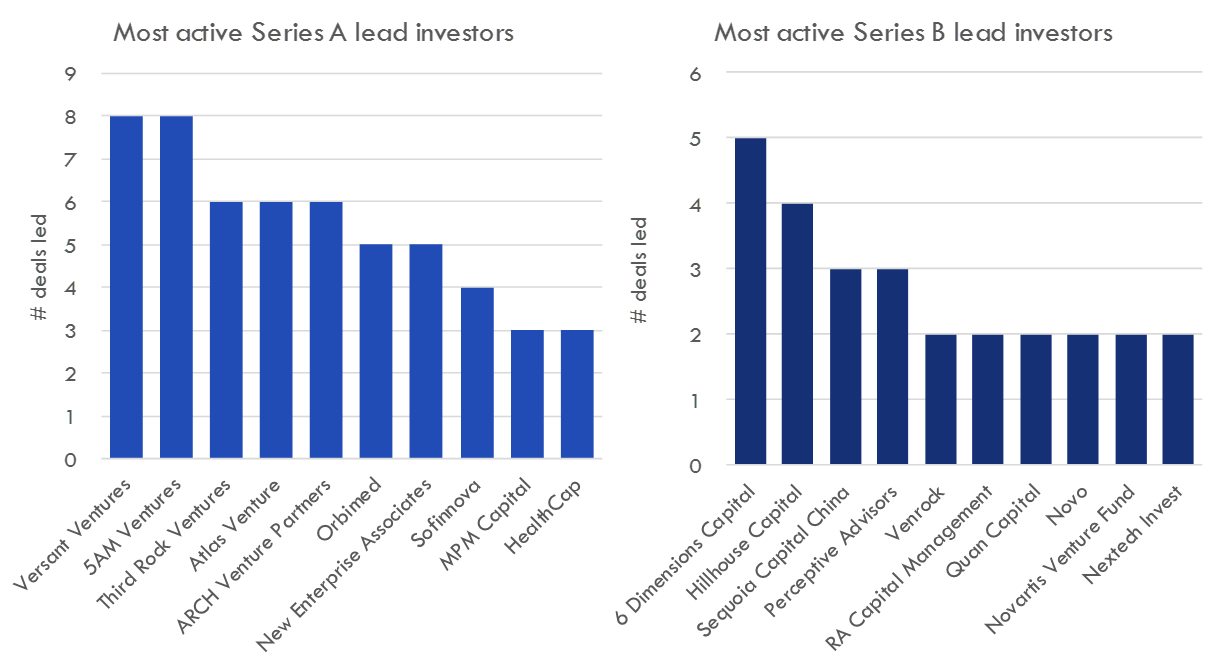 Who's exiting?
In biotech these days, exit is often through IPO. Here are the VCs who made the most through IPO exits in 2018: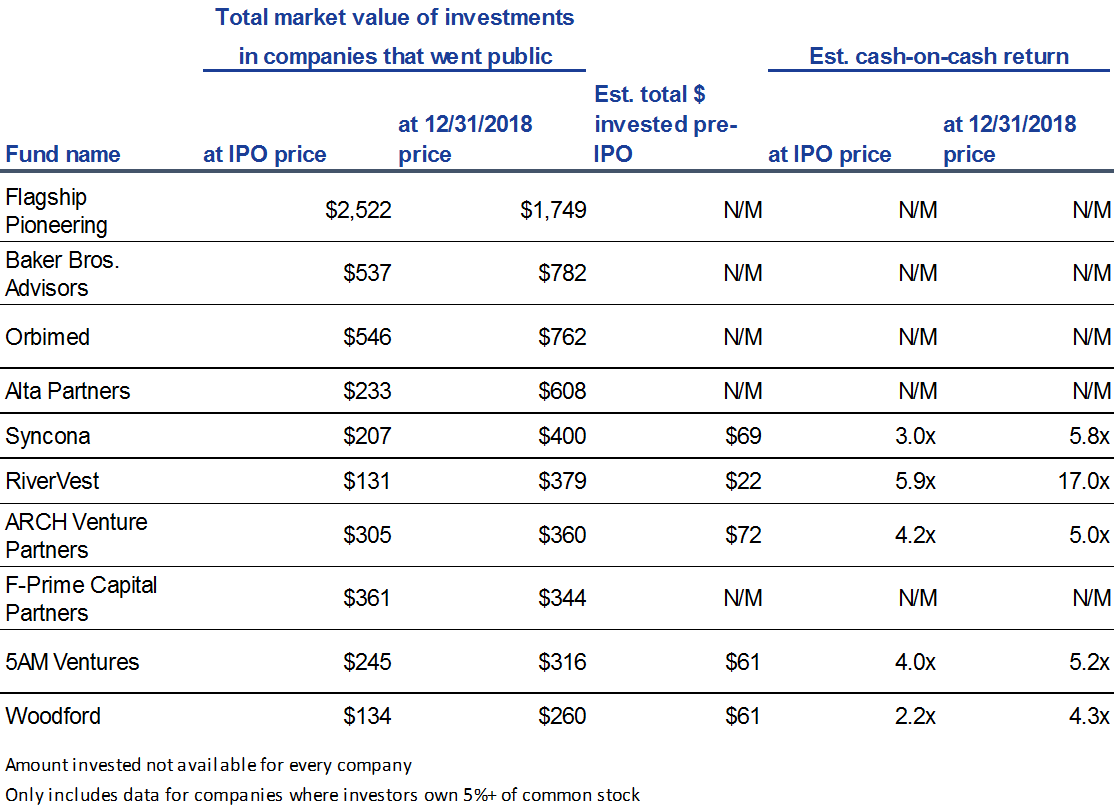 M&A exits were less common, but there were two major exits: Celgene's acquisition of Juno for $11B, and Novartis' acquisition of AveXis for $8.7B. Both companies were public at time of exit, and both raised their Series A rounds less than five years before exit. The major investors in AveXis were Deerfield, Roche Venture Fund, and Paul Manning (an angel investor). The major investors in Juno were ARCH Venture Partners, Venrock, the Alaska Permanent Fund (not really a VC) and Bezos Expeditions.
This is part of a series of posts reviewing the year in biotech. For a comprehensive overview of 2018 biotech venture capital and startups, check out our 2018 biopharma startup report