Alumni testimonials
We have done two programs so far with 17 alumni from Berkeley, Stanford and UCSF. Half are PhD students and half are postdocs. Alums have joined leading venture funds, startups and consulting firms.
Our Fall 2017 cohort after our last VC visit
"I got so much out of it; way more than I thought I would when I signed up. This program really reduced the barrier to entry for me for careers in VC and made it way less intimidating to network with VCs and other big names in biotech. I appreciate everything you've done!" -- Spring 2018 alum
"I really enjoyed the course and I learned so much. It has made me really excited for someday starting my own venture and I think the connections made here will be very helpful." -- Fall 2017 alum
"This has been a mind-opening experience. I really appreciate the opportunity to participate and I learned a ton." -- Fall 2017 alum
Program structure: 10-week program
Lecture / guest speaker series
Every week we have a two-hour lecture, often with a guest speaker. Past speakers range from entrepreneurs who've started multiple billion-dollar companies to entrepreneurs who raised $10M+ before finishing their PhD. We keep cohorts small (8-12 people per cohort) to facilitate interaction and give everyone a chance to connect with the speaker.
Startup project and VC visits
Teams of ~3-4 students / postdocs develop and refine a startup idea with feedback from VCs. At the beginning of the program, a VC will "seed" teams with a topic they find interesting, and over the next ~8 weeks teams will turn that idea into a pitch for a hypothetical startup. Every 1.5-2 weeks, we will visit a different venture fund and get feedback on the projects.
Check out the syllabi for our 2017 program here and 2018 program here.
What happens in our programs?
Structured networking in an informal setting
Connect with professionals over your shared interest in science. Most of the VCs we meet were recently grad students or postdocs. Guest speakers include pharma corp dev, investment bankers, and entrepreneurs.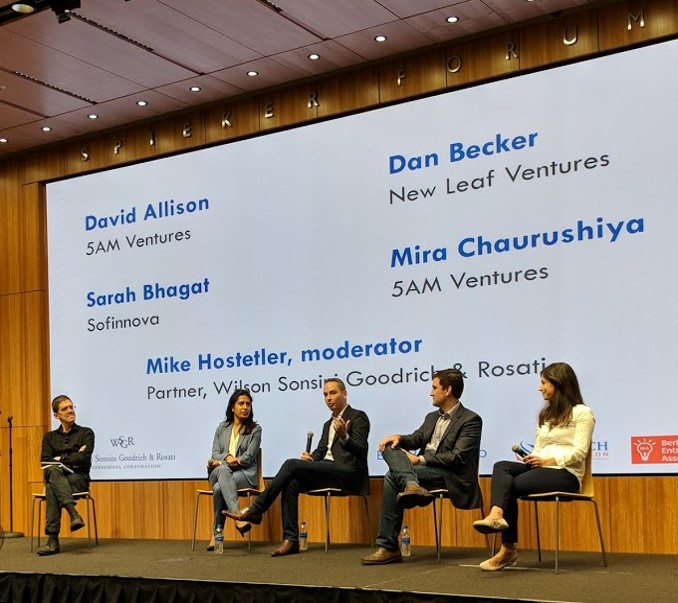 Learn how biotech VCs and entrepreneurs start companies
Investors from 4 of the 8 most active early-stage biotech funds have hosted visits or provided project topics. Guest speakers have ranged from a serial entrepreneur with 3 billion-dollar+ exits to a founder who raised 8-figures before finishing his PhD.
Learn about the biopharma industry
Lectures and educational content to get you up to speed on the business and finance of biotech. We'll try to make as much of this public as possible through our blog, startup database and other resources.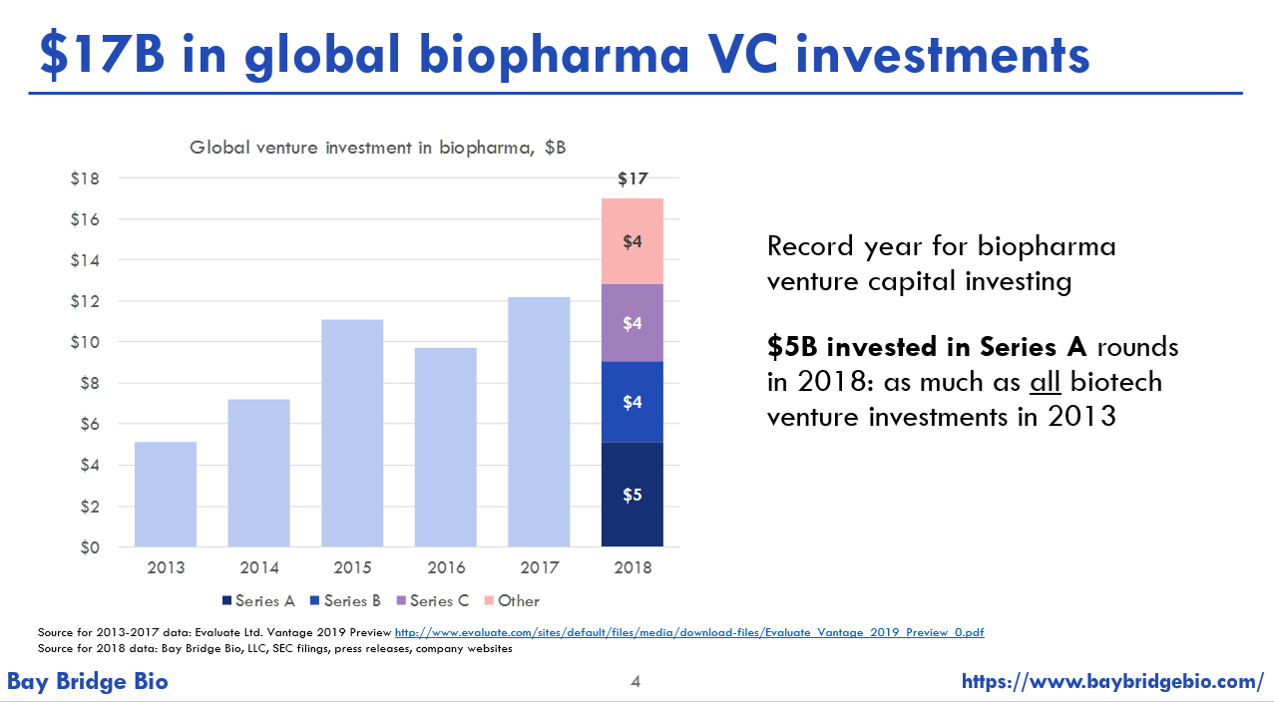 Explore new areas of science
You're encouraged to be curious and get out of your scientific comfort zone. The only rule is that no one can work on projects from their lab. Everyone is on a level playing field, learning new things together, and sharing expertise from different disciplines.
Who would benefit?
The program is designed for Bay Area grad students and postdocs, especially those in molecular and cell biology or bioengineering programs, who are interested, or think they might be interested, in startups and VC.
No prior experience in biotech is required. To keep everyone on a level playing field, we don't allow anyone to work on any of their own tech or IP during the program -- you will come up with your project ideas with your team, with guidance from VCs.
Any level of interest in startups and VC is welcome, whether you are set on starting your own company, or whether you just want to dip your toe in the water. The program is designed to replicate the unstructured nature of starting a company -- we create checkpoints and guardrails to guide you, but most of the project work is self-directed.
Stay updated on our programs
Our next program is Biotech Startup School, a free 10-week program from February-April 2020. Stay updated here:
About
Bay Bridge Bio is a completely free and independent program. We are not formally affiliated with any university, fund or company. The program was created by Richard Murphey while he was a grad student at Berkeley's Haas School of Business. Richard had worked in biopharma startups and VC before grad school, and created this program as something that he wished had existed when he was a student. You can read more about Richard and Bay Bridge Bio here.